Step 1
Place a clean dry filter paper in the Aeropress cap and secure it to the body.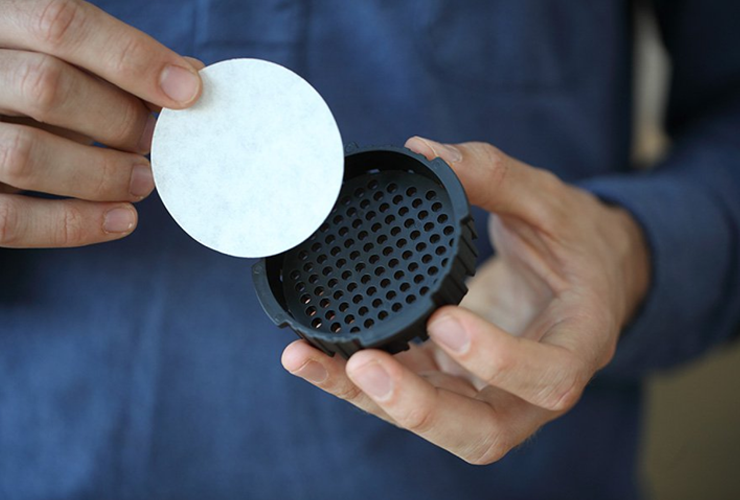 ---
Step 2
Place the body over your cup, with the cap down.
---
Step 3
Flush the contraption with hot water. This will preheat the vessel and rinse the filter paper. Empty the water from your cup.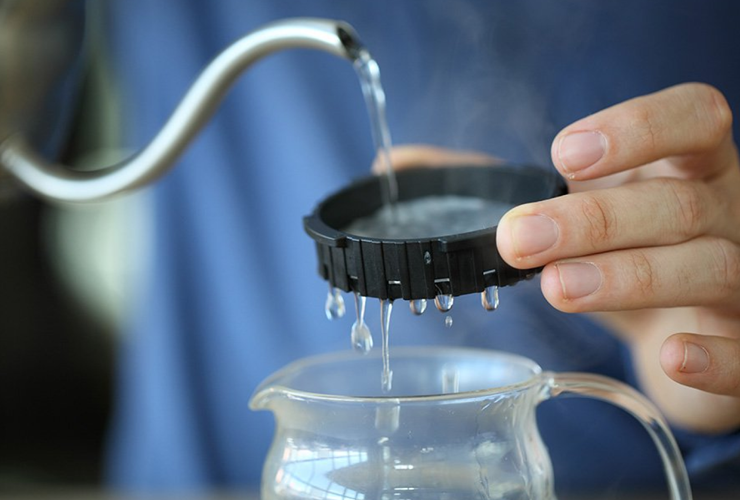 ---
Step 4
Put your ground coffee in the Aeropress body.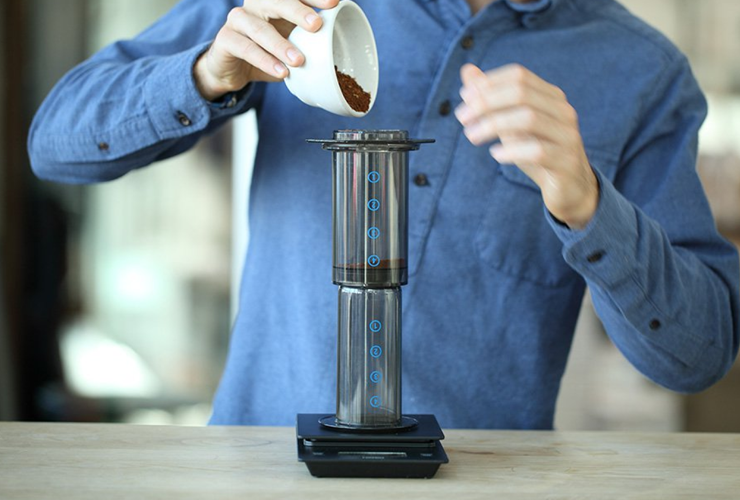 ---
Step 5
Pour in water, saturating all the grounds.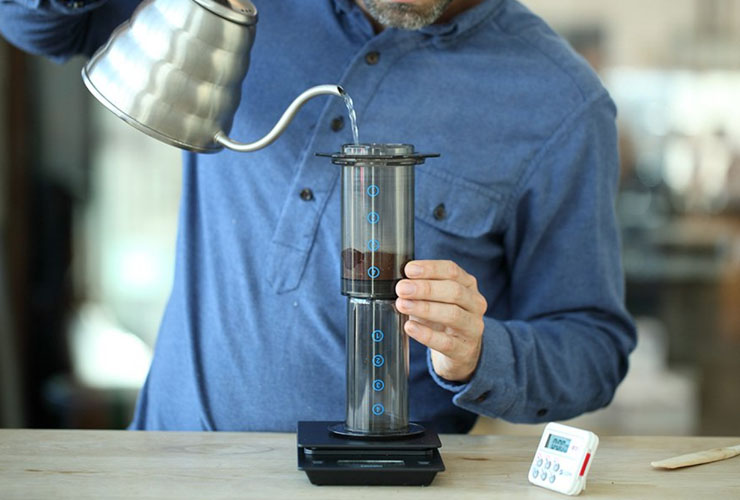 ---
Step 6
Stir it – quickly! – a couple of times.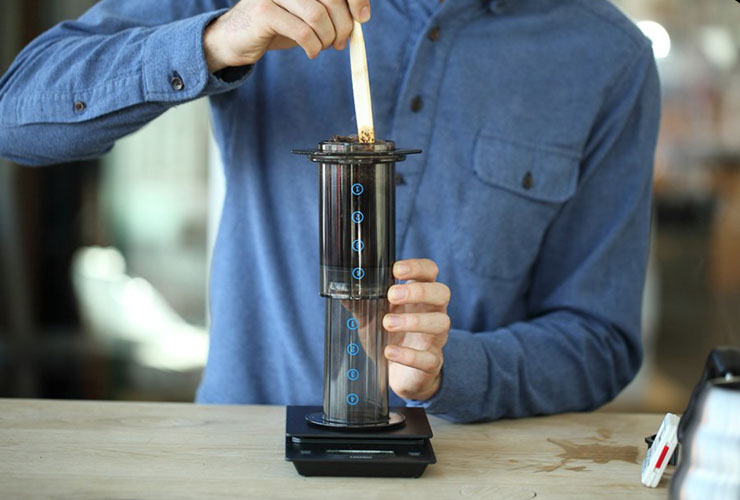 ---
Step 7
At an angle, carefully insert the plunger. Once it's in, pull it up slightly to create a vacuum.
---
Step 8
After 90 seconds of steeping, start the plunge. You might have to push a little – watch out for the cup below. The extraction should take around 30 seconds.